An extreme and unprecedented drought afflicts the Amazon and the forest peoples
The levels of the Amazon rivers have dropped dramatically and reached never-before-recorded records. The extreme heat, the lack of rain and the smoke from numerous fires are bringing local populations to their knees, triggering a humanitarian, health and environmental crisis.
AMAZÔNIA participates in relief operations to bring food, drinking water, medicines and basic necessities to hundreds of families left isolated in the most remote regions of the forest.
Join the fundraiser by donating even a small contribution:  you will help indigenous and traditional communities overcome a crisis for which they are not responsible, so that they can continue to be the guardians of the largest rainforest on the planet.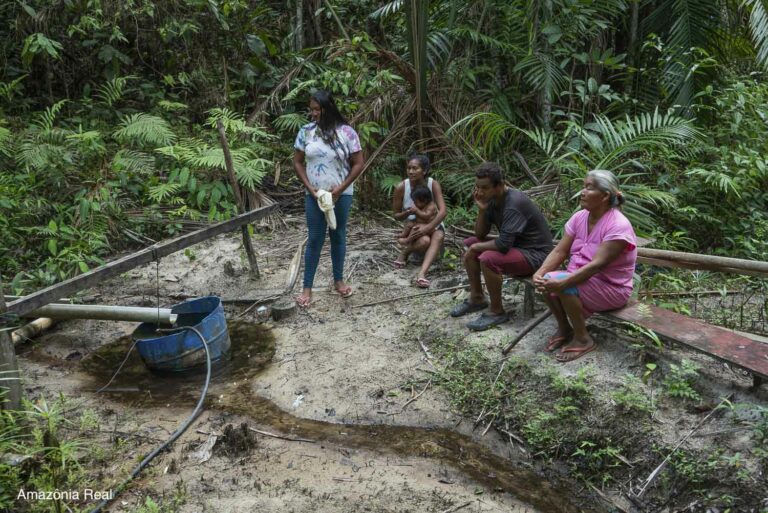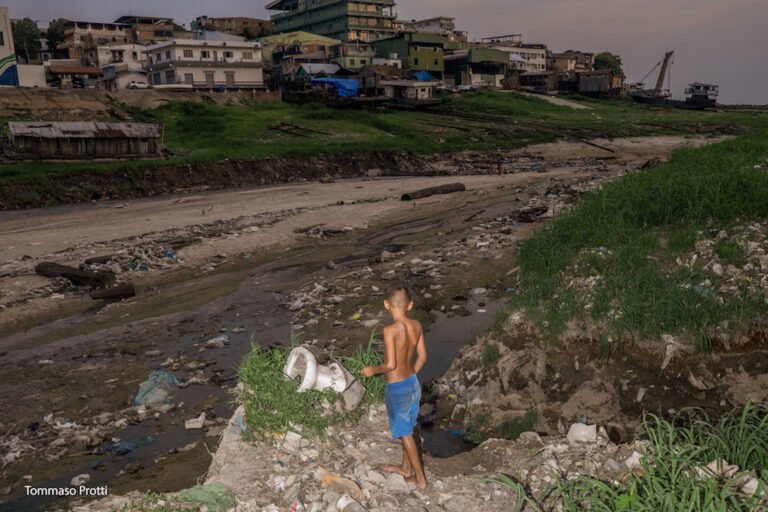 The Brazilian Amazon is experiencing the most extreme dry season ever recorded.
Aggravated by man-made global warming and strengthened by the El Niño phenomenon, which has not yet reached its peak, this exceptional drought has caused the Negro River – one of the main ones in the entire region – to fall to the lowest levels recorded in the last 121 years. Other major rivers such as the Solimões, the Purus, the Madeira and the Amazon itself are experiencing extreme levels of drought. According to forecasts, these severe climatic conditions will last at least until mid-2024.
The environmental consequences are dramatic, the thermal stress suffered by billions of trees increases their mortality, reducing the forest's ability to generate its own rainfall. Over 150 dolphins have been found dead in an Amazon River lake where the water temperature reached 39°C, two degrees above human body temperature. Huge numbers of fish and other aquatic species are dying due to rising temperatures in reservoirs and decreasing oxygen content in the water.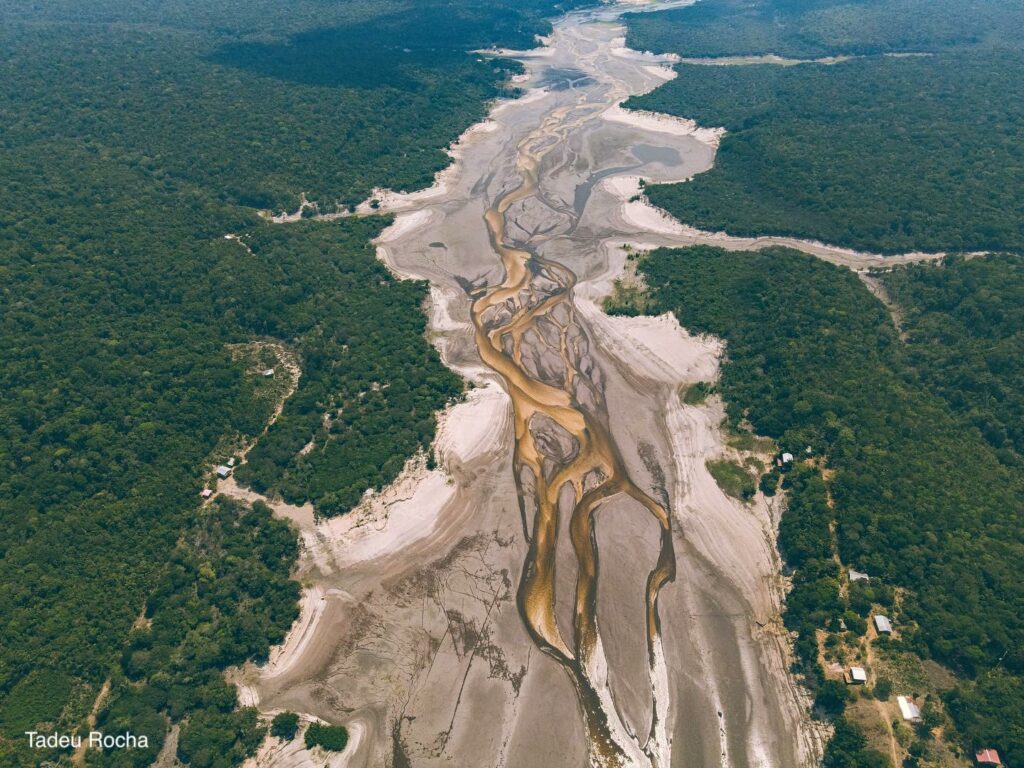 Water scarcity also has a direct impact on the lives of forest people.
Thousands of people are isolated in the most remote regions, the lowering of river levels hinders the flow of boats, the main form of transport in the region and the only means of access to health and educational facilities for many families. Drought threatens the daily subsistence of populations who traditionally depend on fishing and agriculture. In many villages the water is no longer drinkable and the risk of diseases and infections is becoming increasingly high.
We need urgent action and your contribution is essential!
With a donation of 20 euros, you will guarantee drinking water for a native family for a week;
With a donation of 45 euros, you will guarantee food for a week for a native family;
With a donation of 70 euros, you will guarantee drinking water and food for a week for a native family;
With a donation of 170 euros, you will guarantee drinking water, food and essential medicines for at least 3 weeks for a native family.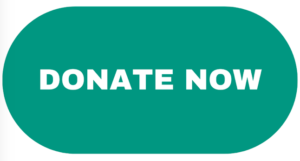 Thank you!
Special thanks to the photographers who kindly gave us these extraordinary images e to organize the crowdfunding campaign:
Amazônia Real IG @amazoniareal
Tommaso Protti IG @tomprotti
Tadeu Rocha IG @eu.tadeu