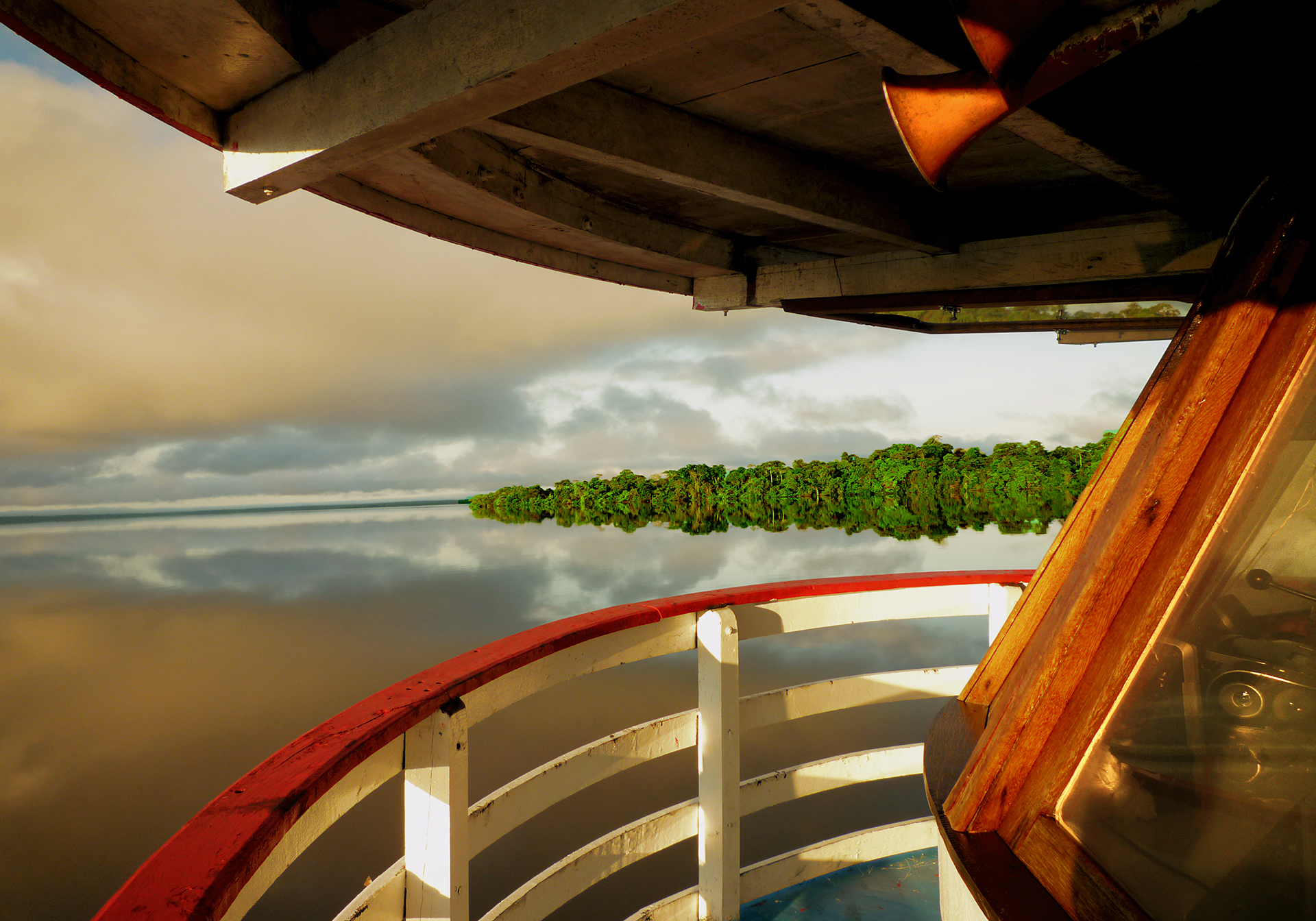 ONE OF THE MAIN NATURAL RESOURCES OF THE AMAZON IS ITS unique BEAUTY
Breathtaking views, multicolored landscapes composed of water, skies and evergreen forests accompany the visitor throughout their journey. The richness of life in all its forms makes Brazil a megadiverse country, that is, with the greatest biodiversity in the world. Local cultures and traditions are probably without equal.
Community-based ecotourism, managed directly by local populations, is an important environmental conservation tool. If conserving a habitat or protecting a species becomes profitable, it is easier to combat both poaching and the destruction of the environment. If planned and developed in collaboration with local communities, ecotourism promotes the protection of the forest and its well-being while empowering its inhabitants.
AMAZÔNIA HAS BELIEVED IN COMMUNITY ECOTURISM SINCE ITS BIRTH
We oversaw the design and construction of the Xixuaú Amazon Ecolodge, a tourist facility in the heart of the Amazon, owned and managed by the local inhabitants.
It supported the creation of a local cooperative dedicated to tourism, and sponsored the nautical project and the construction of river vehicles for the transportation of visitors.
We offered multiple training opportunities, from hotel management to culinary, from boat piloting courses to courses in foreign languages. Ecotourism at Xixuaú Amazon Ecolodge is now 100% community-run, generating direct income for 50 families and indirect income for most of the region's inhabitants.